Industry Expertise
Whilst we serve a multitude of industries, there are a few in particular we have been specializing in for many years.
client's testimonials
Here's what our customers are saying…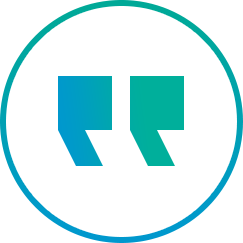 We've been with ONQ now for many years and we have found them to always be sincere, responsive and accessible, with a genuine desire to put the customer first. That's refreshing.
Stuart Neal
Manager
Ruswin
Internet speed is really fast and incredibly reliable. ONQ are always accessible and super quick to respond. What more could you want from your telco? We know we can trust ONQ and that means everything to our business.
Luke Campbell
Head of Software Development
Finance One
We used to be with a big Telco, but they can't compete with the internet service we get from ONQ. So we switched. They're technical capability and experience is amazing. As a result we have the kind of internet that as a school is critical – always on. It's fast, reliable and we know we can trust ONQ to provide an ongoing quality performance matched to our needs. The local support staff have a great attitude and we are very happy now with the service and the value we receive.
Kevin Seaman
IT Manager
The Cathedral School of St Anne & St James


Initially they were our back up telco. After performing spotlessly and better than our big Telco main provider, we switched and now ONQ are our primary telco provider. They have never skipped a beat. They are simply quiet achievers and people we can trust with our business. Solid company providing an extremely reliable product and service at a very competitive price backed up by great service and support. I love the fact that I can actually deal with real people and fast. I wouldn't hesitate to refer ONQ to another business that demands reliability of product and service.
Bill Corbett
IT Manager
Whitsunday Anglican School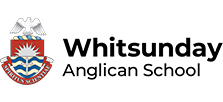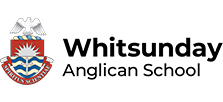 Being a large multi-location business with thousands of employees, it's critical to have a telco partner that you can absolutely rely on. For us, that's ONQ. Having the confidence in knowing that should you ever need support, ONQ have the technical knowledge and expertise to solve any challenge. The quality and reliability of their product is unrivalled which makes them good value.
Sidney Wong
IT Infrastructure Architect
Wilmar


10 out of 10 on reliability, product quality, knowledge and expertise. These guys really know their stuff. Happily refer ONQ to other businesses. They deserve the respect and great reputation they have acquired as an exceptional telco for business. ONQ have great local customer service which is important to us and offer very good value.
Steve Hughes
IT Manager
Mater Health Services
ONQ have been supplying us with connectivity services for over half a decade. In that time, I could not be happier with having them as our telecommunications partner. We receive the advantages of a company large enough to have its own professional network infrastructure and support services, while also having the ethos of a small company that actually knows who its customers are – and cares about them. I would strongly recommend that anyone interested in purchasing network services look to ONQ first and foremost.
Leon Major
IT Manager
TechNQ


ONQ are important to our business and the productivity they provide through their reliable guaranteed services which far outweighs the cost of services. In short, they are extremely knowledgeable, reliable, trustworthy and good value.
John McKaig
Director
NQIB


ONQ provide an excellent service at a very competitive price and have very knowledgeable, reliable and trustworthy staff. They have met all SLA deadlines. ONQ are considerate to our business needs and have never missed a beat.
Lance Wassmuth
Business Manager
Blackheath & Thornburgh College


Key Benefits
Why Choose

ONQ?

It's simple: World-class product quality and reliability delivered with personalized, Australian-based service.

Blistering Speeds

Low Contention Rates

100% Australian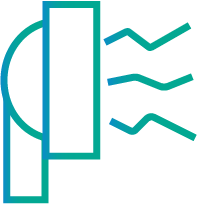 Technology Choices

Personal Service 24/7/365

Fully Customisable

Rapid Deployment

Guaranteed SLA's
Redefining
the way

Business Telco

in
Australia should be
Talk to us about your connectivity needs.