Internet is the beating heart behind your business.
We ensure it stays that way.
Who we serve
Search by
Business Type

for the internet plans
most suited to your business

Choose from the options below;
Search for your
Preferred Speed
Know what speed you want? Select the speed that most suits your business from the options below.
Standard
Business-Grade Plans
Flexible range of speeds up to 1Gbps

Unlimited data for all plans

Ultra-low contention rates

Flexible contracts
Premium
Business-Grade Plans
Service Guarantees

Zero contention

Symmetrical speeds up to 10 Gbps and beyond

Concierge services 24/7/365
Standard
Business-Grade Plans
Premium
Business-Grade Plans
Select a plan that's
right for you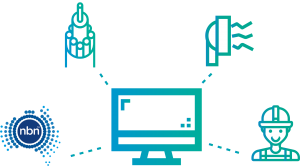 Network Technologies
The advantage of having your own network, means you can enjoy the benefits that come from choices provided either directly by ONQ or in collaboration with NBN via our extended partner reach. The choice is yours.
Explore the different technologies below that ONQ use to deliver internet to businesses across Australia
ONQ

Fibre
When it comes to internet and connectivity for business, there's no need to compromise on either speed, reliability or value with our own fibre network.
Range of speeds to suit any business from 50Mbps to 10Gbps and beyond
Flexible and easily upgradable plans to suit any budget
Multiple service delivery for all your connectivity and communication needs
Australia wide with an established stronghold across city and regional Queensland
Industry leading Service Guarantees ensuring business continuity 24/7/365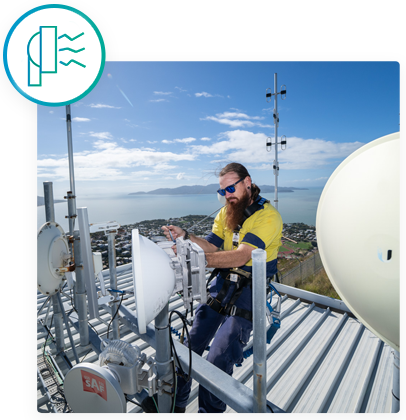 ONQ

Fixed Wireless
Having our own fixed wireless network means no matter how rural or remote you may be, we can connect you without compromising on either speed, reliability or value.
Ideal for remote and hard to reach locations – farms, mine sites, schools, businesses
Range of speeds to suit any business from 50Mbps up to 10Gbps and beyond
Ensures flexible and rapid service delivery
Great for robust temporary connectivity – Events, Construction sites, roadshows
Industry leading Service Guarantees ensuring business continuity 24/7/365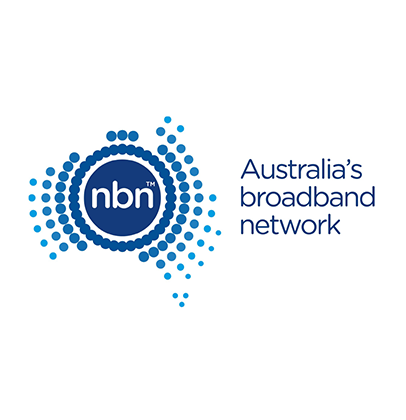 NBN
When you choose ONQ NBN you can be sure Australia's broadband network will be backed up with expert knowledge and experience to deliver solid, reliable internet for your business.
Range of speeds from 50Mbps up to 1Gbps
Australia Wide Coverage
Affordable internet solutions
Exceptional customer support
NBN Enterprise Ethernet $0 Construction Promotion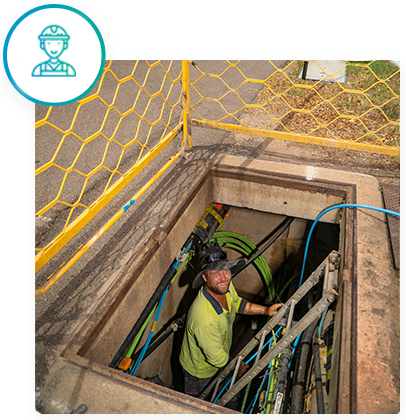 ONQ

Extended Reach
Ask ONQ about the benefits of our extended reach network to ensure your business stays at the forefront of business connectivity with leading edge speed, reliability and value.
Speeds from 50Mbps up to 10Gbps and beyond
Extensive partner network to extend the reach of our own infrastructure to connect your business wherever you are located
Exceptional customer support managed by our own team of experts
How it works
How our
Business Internet Services

work
Our ultra-fast Standard and Premium Business Internet Services offer a range of capacities from 50Mbps to 10Gbps nationwide, providing dedicated and resilient Internet connectivity with the ability to scale as and when required. To connect your business location to our network, we can leverage a number of different access methods, including our own Fibre and Fixed Wireless Footprint, plus NBN and other third-party networks.
Key Benefits
Why Choose

ONQ?

It's simple: World-class product quality and enterprise reliability delivered with priority support from our dedicated team of Australian business experts.

Blistering Speeds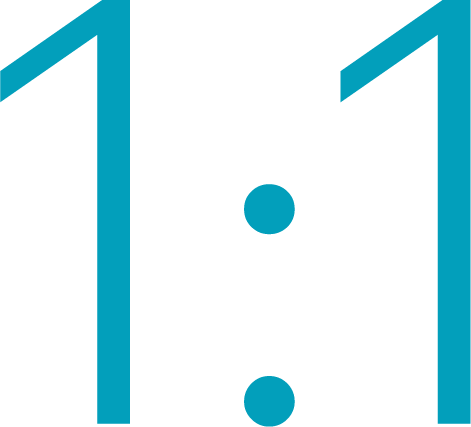 Zero Contention

100% Australian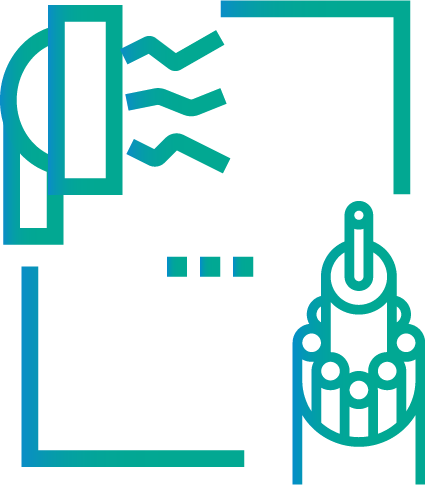 Technology Choices

Personal Service 24/7/365

Fully Customisable

Rapid Deployment

Service Guarantees
Redefining
the way

Business Telco

in
Australia should be
Case Studies
How we've helped our clients
The Problem
At the time, some 8 years ago now, we were suffering really slow internet connections and the costs to create a fibre internet connection with a big Telco was cost prohibitive. We were also fed up with the lack of support services often found with big organisations and this affected our business.
Our Solution
ONQ understood exactly the frustrations we were experiencing and solved the problem by connecting us to their own infrastructure network. Since then we have been uber happy. If ever we need to, we can talk directly to a technical expert at ONQ – rather than someone who is purely sales – for exactly what we need, when we need it.
"I could not be happier with having them as our telecommunications partner."
Leon Major
IT Manager
TechNQ


The Problem
We used to be with one of the big Telco's. We found it expensive and often time consuming to get through to someone and actually speak to a person that could help. Now that we are thankfully with ONQ, I realise what great value they offer – fast and reliable connectivity, backed up by customer service that is world class. We are no longer paying for an inferior service at a much heftier price.
Our Solution
With ONQ, it's like a breath of fresh air. A modern and cutting edge telco that lives by their promise to deliver an ultra reliable, extraordinary service at exceptional value.
They are very accessible, fast to respond and very knowledgeable about what they do. We've been partnering with them now for over 6 years and honestly I can't fault them.
Lance Wassmuth
Business Manager
Blackheath & Thornburgh College


The Problem
Prior to partnering with ONQ, we were having real trouble with our internet and we would have staff out of action for hours and sometimes days. The impact on our business performance, not to mention reputation, was enormous. It was very frustrating and disruptive.
Our Solution
After a thorough evaluation and analysis of the client's business needs, ONQ recommended and implemented a microwave internet service with symmetrical speeds guaranteed up and down that was much more appropriate to our needs. Best of all, ONQ guaranteed their service which makes a significant difference to the smooth management of their business.
Intermittent and slow internet is now thing of the past, and although this costs more, NQIB have found it well worth it as their productivity gains far outweigh the extra cost involved.
"In short, they are extremely knowledge, reliable, trustworthy and good value."
John McKaig
Director
NQIB


Check Your Availability
Talk to us about your connectivity needs.